Campus Dr. Focus: Another Great Year of Soccer!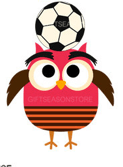 Happy Thursday, everyone!
As we gear up to watch the U.S./Germany World Cup game this morning, we thought it would be fun to share some photos of our very own soccer players!
Preschoolers enjoyed their last day of Soccer Shots for the year on Monday, June 16, and we are happy to report it was another successful season! Many of these students have been participating in Soccer Shots since they were 2 years old, and they are showing great improvements and skills as they continue to learn and play with Coach Michael.
Without further ado, here are the pics! GOAAAAAAAAAAAAALLLLLLLLLLL!!!!