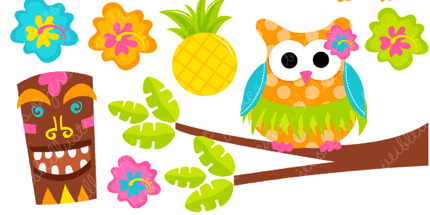 Happy Thursday, everyone!
By this time you have most likely seen the Evite to our very special event, the Cow Wow! We are very excited because this is our first fundraiser event!
All three sites will benefit from the funds we raise at the Cow Wow! Here is the cost breakdown:
$15 – Unlimited Child's Admission Ticket (includes unlimited pony rides, bounce house bouncing, games, face painting and a Western Show!)
You can also purchase tickets a la carte for $1 per ticket:
4 tickets = 1 pony ride
4 tickets = 1 bounce house session
2 tickets = 1 face or arm painting
2 tickets = Cake Walk
1 ticket = Various Games
Teddy Bear Portraits will also be on the scene offering a free "beach-themed" portrait for families!
Our very own Ms. Timea will be baking goodies for the Cake Walk, but we are also hoping you'll help out, too. If you would like to contribute goodies to the Cake Walk, please bring cakes to your school on Thursday, June 26.
We hope to see you there in your cowboy boots and leis! Grass skirts welcome!
2014 Cow-Wow Fundraiser
When: 4:30 pm, Friday, June 27
Where: 12000 Campus Dr. site
Who: The more the merrier! Please invite friends and loved ones!
Have a great weekend!