Happy Friday, everyone!
In case you missed it, the themes for each day of Spirit Week have been announced. Spirit Week will be held the last week of school before summer break: August 1-5.
Monday: Pajama day

Tuesday: Animal print day

Wednesday: Western Wednesday (cowboys and cowgirls)

Thursday: Favorite color day

Friday: Sports day
Today we'll be focusing on a recap of goings on at Mountain. Campus parents, look out for a post all about your school next week!
There has been so much to learn and explore, where do we begin? First off, Soccer Shots has been going strong for a few weeks now and children are enjoying the new games shared by the coach. Can you spot your little soccer star?
Next up…Share Day! This week's theme was all about things that FLOAT. We took it one step further and went outside to conduct a SINK OR SWIM test. Ask your child what happened to their toy!
We also held Music Class with Ms. Carmen on Wednesday. We brought the class outside to make waves and bubbles by filling a special tarp with water. The children learned knew songs about the ocean — perfect for summer!
And last but not least, check out this cool train the Twos built!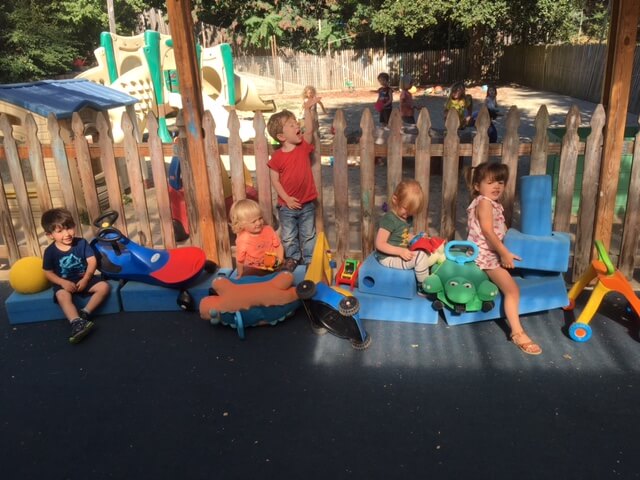 Have a great weekend!