Tudorka Tots Dads Are Rad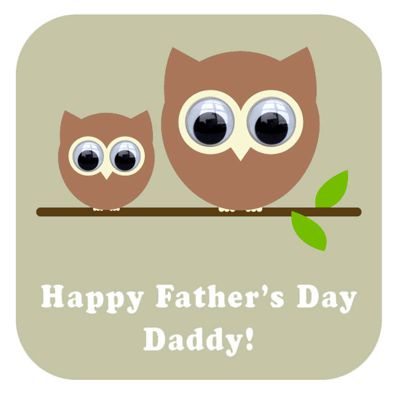 Happy Saturday, everyone! We hope you had a great week. We sure did and we are looking forward to a fun-filled weekend celebrating the one, the only — DAD!
We spent some time asking our 2- and 3-year-olds What Makes Your Dad SUPER? and here is what they said:
Mountain Blvd. tots said their dads are SUPER because:
He tickles me a lot and makes me out of control. -G.G.

He is super. -A.G.

Playing outside, doing dinosaur games. That's why I make him super. -A.H.

Shopping, works, plays with me, do something. -O.S.

He moves things out of the way and he saved my mama. -K.E.

Like Spider-Man, he's silly. -A.R.

He is at home. He takes care of A. -S.Y.

My mommy's a super mommy. -A.S.

He has powers like a superman, and flies in the sky. -J.S.

Play. -L.I.

I play with Abu (dad). -Z.R.
Campus Dr. tots said their dads are SUPER because:
He picks out really good books from the bookstore. -K.A.

Because I love him. -O.G.

I want him to be Super Dad because I love him. -B.S.

He likes to sing songs and he lets us watch the Muppet show. -N.A.

Because he likes to pick me up and he likes to tickle me and I like to play trains with him. -A.W.
There you have it, Dads. You really are SUPER! Enjoy your day!