Vote Today: Help Tudorka Tots be #1!
Happy Friday, everyone!
The sun is out, the birds are chirping…it's sure to be a great weekend!
We are excited to announce that the final round of voting for the Parents' Press 2014 Best of the Bay Awards is now open! Tudorka Tots is nominated in the Best Child Care category for Alameda County — please help us reach #1 by voting today!
Click here to vote! (You must register and confirm your account before you can vote.) Then forward this blog post to all your friends and family so they can vote, too!

In other news, all three sites are starting to celebrate Spring in a big way! At our newest campus, children had a blast making bird feeder necklaces. Here are some pics:
Our Mills Tots students are settling into their new site and adjusting well! The proof is in the bounce house?! 🙂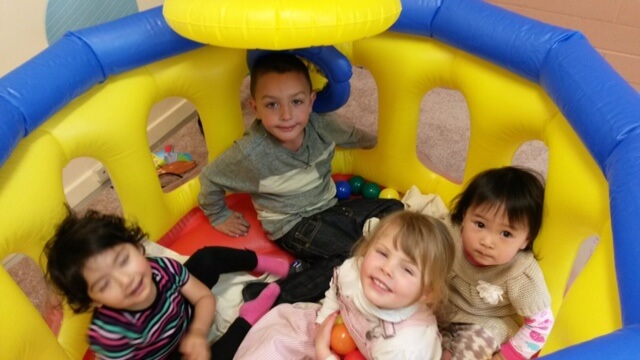 Mills Tots will have an Open House tomorrow, April 5 from 11-1. Please tell your friends who may be interested!

Also, Mountain parents—a friendly reminder that our Spring Gardening Project will be held at 11 a.m. this Saturday, April 5 (that's tomorrow!). Please try to bring your own gardening tools!
Have a great weekend!